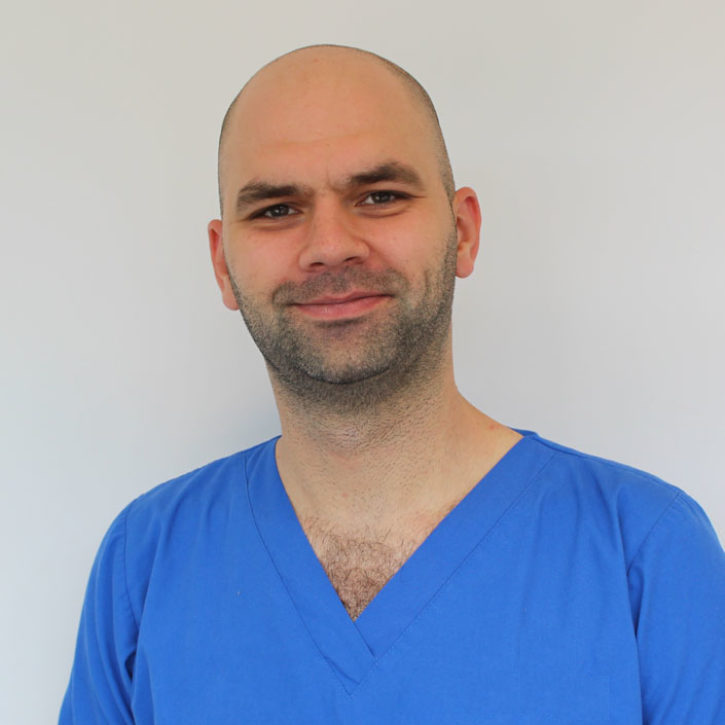 Dr. Ivan KALMUKOV
Langues :
Biographie
Dr. Ivan Kalmukov graduated veterinary medicine in Bulgaria in 2009.

After working few years as general practitioner, he moved to UK in 2014. He worked in several practices as first opinion vet until 2018 when he joined Fitzpatrick referrals initially as intern and later in 2019 he started residency in small animal surgery.

His particular interests include fracture, abs wound Management, revision and joint replacement surgery.
Mon expérience professionnelle
EVCS Residency
2019 - Jusqu'à aujourd'hui
Small animal surgery
Fitzptrick referrals LTD
European College of Veterinary Surgery
Mes diplômes
Formation initiale
2009
The Thracian University of Stara Zagora

Internat
Surgical internship
2018 - 2019
Fitzpatrick referrals ltd

Résidence
Diplôme de spécialiste
Autre diplôme
BSAVA Post Graduate Certificate
2015 - 2018
Nottingham Trent University
Small animal surgery

Ce dont je suis fier